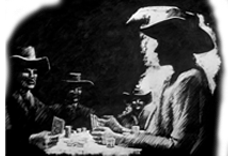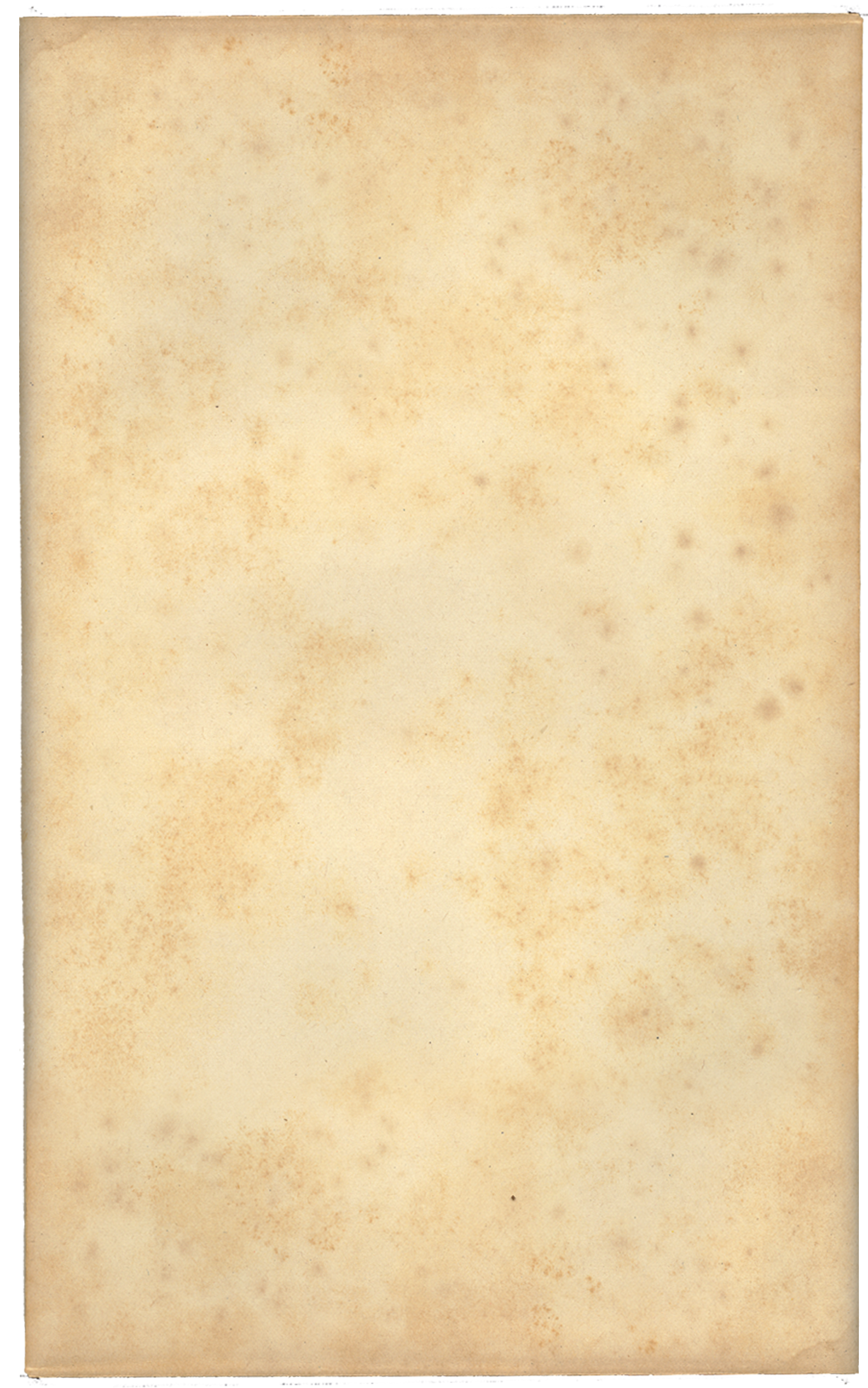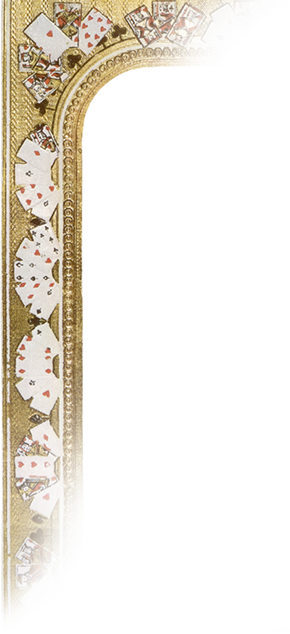 Maverick: January 1959 issue, Dell No. 962 [1]
The fourth issue of Dell Publishing Co.'s Maverick comic book series featured "Trail West to Fury" as its lead story. Adapted from Gene Levitt's teleplay and drawn by Dan Speigel, the story is modified in certain aspects to keep the Maverick Brothers from doing the dirty work.
The Dell adaptation does not have the framing story of Bret and Bart with Dandy Jim Buckley trapped in the abandoned house during the Colorado flood.
In this version, it is the Tall Man himself who shoots down Bret and Bart's would-be killers, not the Mavericks. This is undoubtedly to keep young readers from seeing Bret or Bart killing anyone, even in self-defense.
In the comic book, it is Bart, not Bret, who tries to fool the other with a two-headed lucky piece.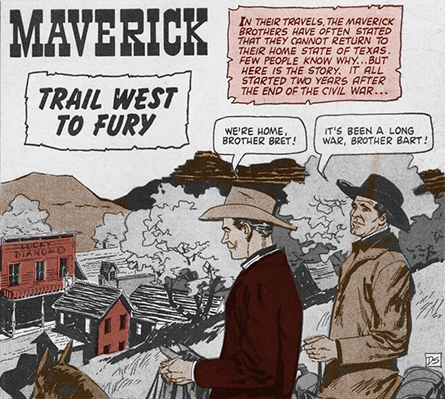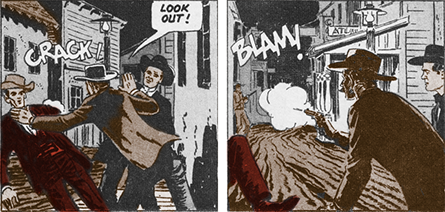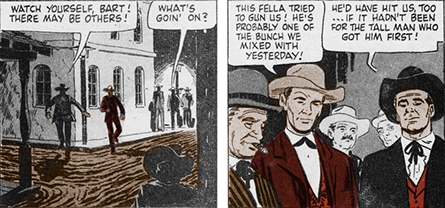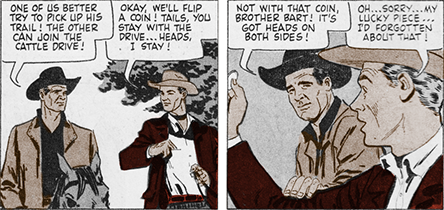 Maverick Trails is not endorsed, sponsored or affiliated with Warner Bros. Entertainment, Inc. or the Maverick franchise.
Maverick™ and its various marks are trademarks of Warner Bros. Entertainment, Inc., © 1957, 1994
©2014, 2015, 2016 Maverick Trails