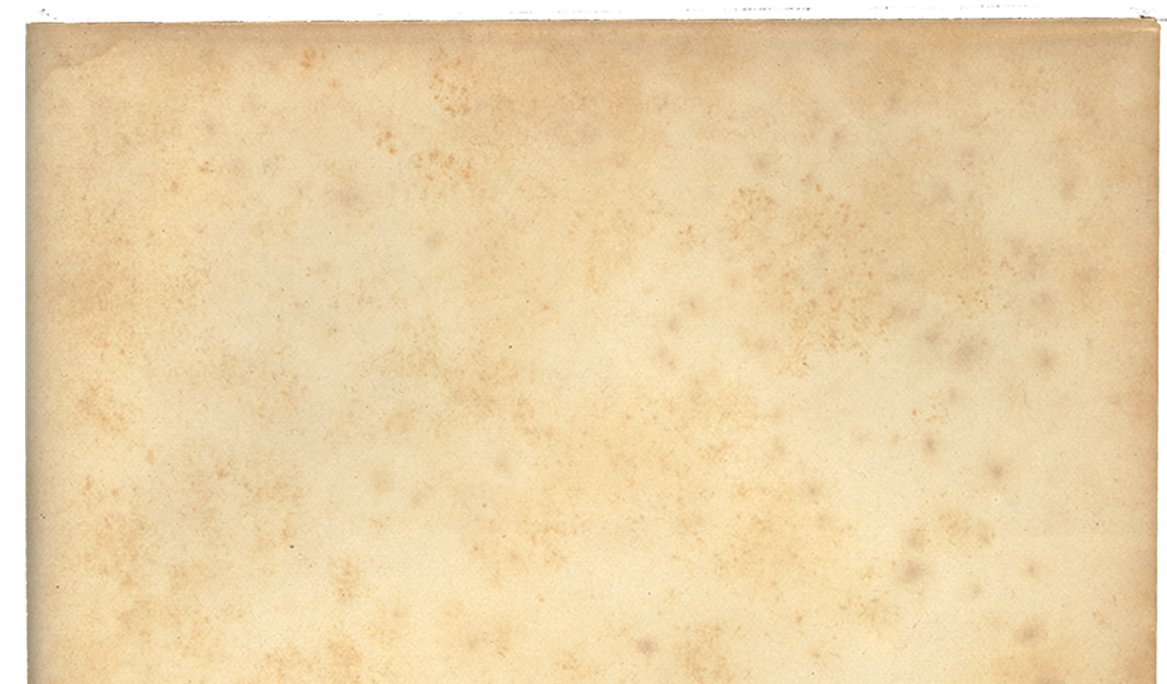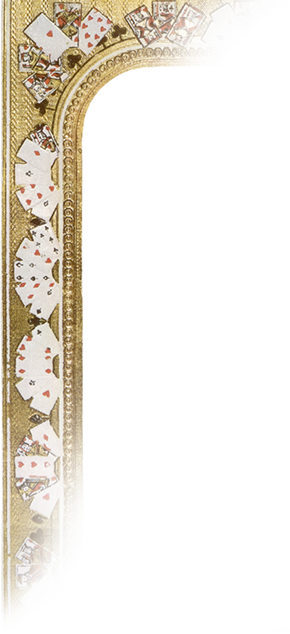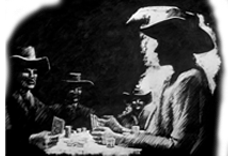 Square Deal Saloon
Gambling house in Silver Springs,[1] New Mexico Territory, in 1878.[2]
Owned and operated by Carl Jimson.[1]
In July of 1878,[2] Bret Maverick heard of the Square Deal Saloon[1] from Mandy Packer in Sweetwater, Arizona Territory. She described it as a brace joint in Silver Springs, run by Carl Jimson. After leaving Sweetwater,[2] Bret was determined to travel to Silver Springs to investigate and, if he found the operation to be fraudulent, expose it and it's owner for what they were. On his first night at the Square Deal, he easily detected the crooked games being played against honest customers. He sat in on a game with Connors and Ferguson, two of the saloon's chief brace men. When they reported Bret's knowledge and skill to Jimson, Jimson himself entered the game to keep Bret from winning any more of the saloon's money. Jimson shot Bret in the shoulder when Bret seemed to accuse him of being a card cheat. Bret was carried out of the saloon and back to his hotel room by a group of customers.[1]
See: Relic of Fort Tejon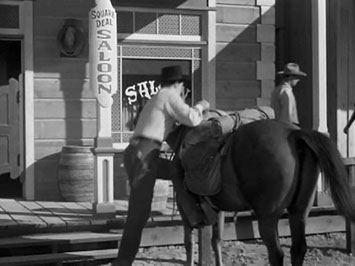 Maverick Trails is not endorsed, sponsored or affiliated with Warner Bros. Entertainment, Inc. or the Maverick franchise.
Maverick™ and its various marks are trademarks of Warner Bros. Entertainment, Inc., © 1957, 1994
©2014, 2015, 2016 Maverick Trails