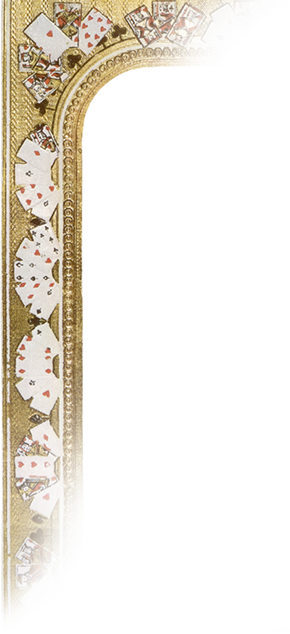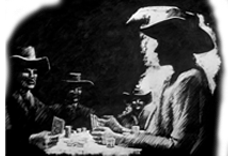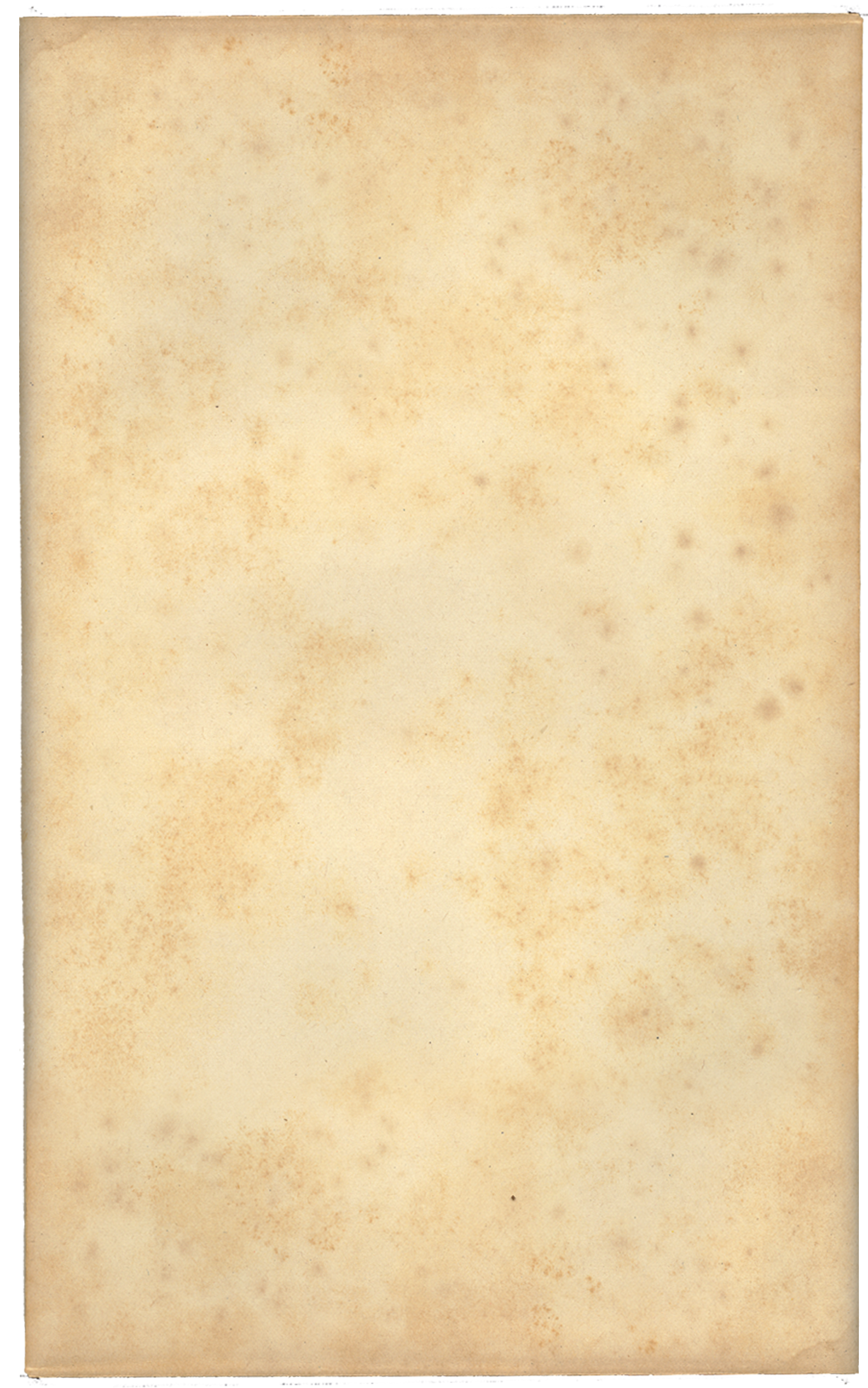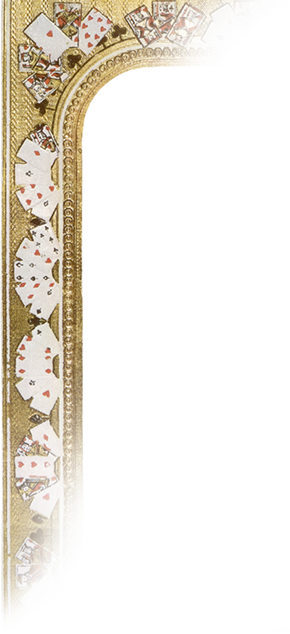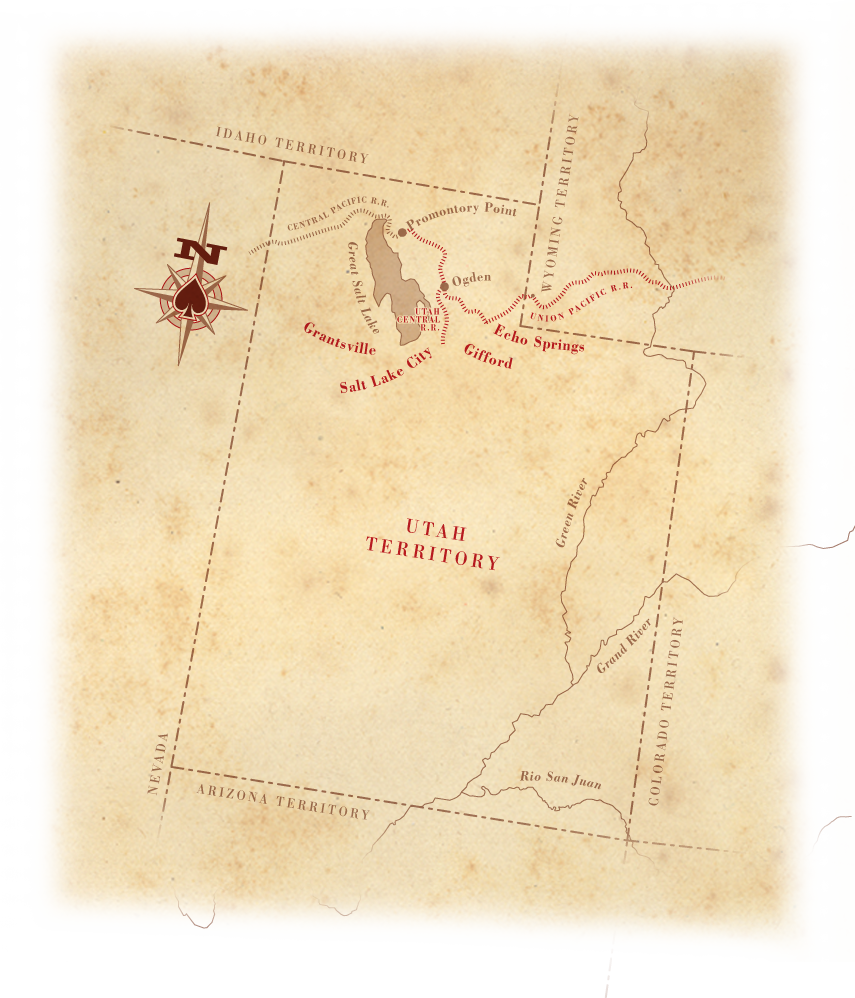 Utah Territory
Territory of the United States, organized by an organic act of Congress on September 9, 1850.
Named for the Ute Indians, the name meaning "People of the Mountains" in the Ute language. Created to preserve the balance of power between free and slave states, as well a response to a petition by the Mormon pioneers.[1]
War of the Silver Kings: In 1870, Bret Maverick traveled to Echo Springs, a silver mining town[2] near the mouth of Echo Canyon in Utah Territory.[3]
The Thirty-Ninth Star: In early July of 1876, Bart Maverick traveled through Grantsville[4] and Salt Lake City[3] on his way to an important poker game in Denver. During his stay in the capital city, he and Janet Kilmer tracked Quincy Bigelow into the ghost town of Gifford.[4]
Maverick Trails is not endorsed, sponsored or affiliated with Warner Bros. Entertainment, Inc. or the Maverick franchise.
Maverick™ and its various marks are trademarks of Warner Bros. Entertainment, Inc., © 1957, 1994
©2014, 2015, 2016 Maverick Trails